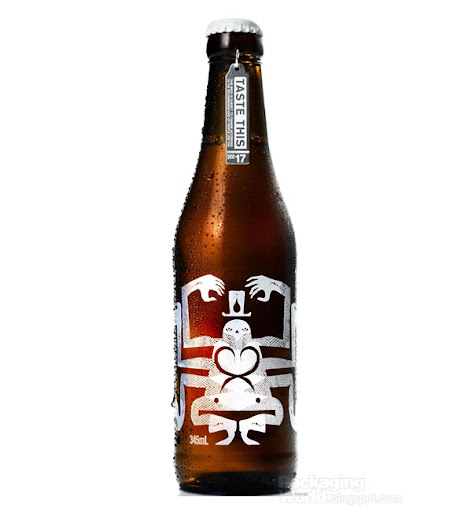 Melbourne-based marketing communications agency Taboo Group in conjunction with creative Sydney-based duo Webuyyourkids (Sonny Day & Biddy Maroney) last year launched the new great beer called Nelson in Australia.

Here is a story about the exciting rebrand:
"It's been a long time coming, but the Trial Brew, also known as Batch #15, has finally been dubbed and officially launched. Trial Brew began its life in a plain bottle appearing as a silent sponsor of music, fashion, and art events during the latter months of 2008. At these events, as well as through a website and special information postcard, we gathered feedback from creative types (approximately 1,000 of them) regarding the look, taste, and possible names for the beer. This information was then collated in a neatly labelled ring binder and sent to our brewers and various other important people. After analysing this information the educated types made a few minor changes to Trial Brew, resulting in the Nelson we see today.
Agency: Taboo Group
Country: Australia
Via: PopSop